Hello, Friends!
Starting a new puppet. He will have a HUMANLY POSABLE ARMATURE, type: HPA-M3 Superflex
Here is what I have so far:
A general proportions outline. Igor will be roughly in 1:6 scale, but with cartoon-like proportions.

.
.

As usual, I will name the materials and tools that I am using.
They can be also found through my new orderly Catalog Page.
Super Sculpey Living Doll Polymer Clay, (color: beige)
Head Armature Stand
1:6 scale glass eyes
Sculpey Smoothing Oil
Cat Tongue Micro Clay Smoothing Brushes
sculpting tools
Put a ball of clay on the stand and bake – this will give the clay something to hold on to while sculpting.
.
Inspiration came from this awesome drawing by the great artist Denis Lopatin

.
The head is made and baked. Needs teeth!
Armature is perforated mount bars and M3 T-Nuts.
.
Taking the head off the Head Armature Stand and mounting on the armature.
Unscrew the head off just like a knob off the drawer.
If the ball gets stuck, slightly chisel around.
.
.
The head module tube size is 5/32″ (3.96mm), enlarge the hole slightly to fit the tube. If needed, the tube can be secured with glue or Magic Smooth Epoxy Gel. But if you use a drill bit with a size close enough, it will stay there without glue.
Feet. I want to try making flexible silicone feet.
Here is my plan:
– make wire armature feet with tie-downs
– sculpt feet with shoes
– use these feet to make mold
– cast silicone feet
So, here is the image I am using. Some software allows to print in a specific size, I printed mine from Photoshop, image 5 cm tall.
.
.
Cut them out and make shoes sole outline on stencil cardstock. It is easier to sculpt feet on the top of the soles – no guesswork about matching size and shape.
Made simple armature out of aluminum wire and M3 T-Nuts.

.
.

.
.

.
.
.
.

.
.
Super Sculpey Living Doll Polymer Clay
I made this stand out of a 4″ square wooden plaque, some screws and rubber beads, so that I could tie-down the shoes while I am sculpting.
Baked. My "prototype" feet are reading for molding.
I also made the hands but I don't like them – both the shape and the fact that I burned them. Will make another pair and write about it.
.
Next:
I also made the hands but I don't like them – both shape and the fact that I burned them. Will make another pair and write about it.
.
Hands.
It is useful to have a hand reference image. You can use the one below.
Some printing software has an option to print to size. I printed the image in 4 cm height for Igor.
Cotton Finger Wire
Brass Tubes for Arm Modules
Cut 10 fingers
Bend them to prevent them from accidentally being pulled out of the tube while sculpting.
Flatten the tube with pliers and make a few shallow bite marks with wire cutters – for the same reason – to prevent the wires escaping from the tube.
Measure off the fingers and cut to the length.
Paint with liquid clay Translucent Liquid Sculpey. It will make the layer for the clay to adhere to.
.
.
Make the skeleton hand out of clay, paint again with Translucent Liquid Sculpey and bake.
Another layer of Translucent Liquid Sculpey.
.
.
Put the skin on the skeleton hand.
Trim around and sculpt the rest. This method makes things so much easier.
Tools for sculpting:
Finger Palette
Fine Point Rubber Tool
Micro Sculpting Hook Tools AMC
That's the One Tool, modified as Eye Stick Mini Sculpting Tool
Cat Tongue Micro Clay Smoothing Brushes
X-Acto Knife
Ball Stylus in different sizes
Mold for silicone hands.
It is my first time, so I spent some time reading online, so that I will not be totally groping in the dark, but by all means it is not a tutorial.
It is a compilation of what I saw other people are doing, adapted to what I have on hand and what I think might work.
Lego Pieces for Molding Box (mounting board 24×24 dots, 120 pieces of square 2×2 dots blocks)
Rubber bands for holding the lego box tight
Grey Modeling Clay Super Sculey (while I am waiting for Chavant clay) – for base
Clay Roller for rolling clay
Scale for measuring
X-Acto Knife for trimming
PlatSil® 73-25 for mold
Platsil Gel 10 for silicone hands
Ease Release® 200 spray for silicone release
Acrylic Paint DecoArt (flesh color) – for tinting silicone
Ball Shaped Tool – for keying
This is silicone tinted with acrylic paint, looks nice, I think. Random amount of Flesh colored acrylic paint – just a dab of the paint to try.
I am excited to try mixtures of different colors.
.
The idea (among others) is taken from davidneat blog. He writes:
"Surprisingly however, Platsil Gel 10 accepts small quantities of acrylic or oil paint as colorant, without noticeably affecting either curing or strength. The best form of paints I've found for this are the ordinary bottle acrylics sold in hobby shops. These are usually thinner than tube acrylic and can be dosed minimally and fairly accurately in droplets. The other advantage of these inexpensive acrylics is that their pigment content is generally not very high. The stronger the pigment the more difficult it is to control in small amounts. In the photo below equal amounts of parts A and B of the silicone have been measured out into disposable cups. The pigment is added to one of these (it doesn't matter which) and mixed thoroughly in. When the other silicone part is added there is only a short amount of time, a few minutes, to mix and pour. Getting the desired flesh color involves patience, practice and above all, color tests. Below is a series of color samples using various colors in varying amounts."
Although lego blocks are holding pretty well, I felt more secure with rubber bands going around each layer of blocks.
So, my molding/casting supplies arrived.
This is PlatSil® 73-25 for mold and scale for measuring.
.
They say "mix well" both parts.
.
.
While I was waiting, just to give me an idea of how much I need to mix, I poured water into the mold and weighed it – it was slightly over 4 oz. I emptied, wiped and dried out the mold afterwards.
So – 2 oz of Part 1, 2 oz of Part 2, total of 4 oz. They say "mix well, scraping the sides". Different colors make it easier to see unmixed areas, so I scraped and mixed until I did not see any more yellow or blue spots.
Pour — wait 5 hours – demold.
Put the box back together, 1 part of the mold, silicone release agent.
Those 2 clay things are for the spouts to pour the silicone into the mold, I hope they will work.
.
.
The mixing tools from the last time can be reused, the remnants of the previous batch peel off easily from the jar and spoons.
Diligently painted all the fingers to get the silicone into all the details.
Meanwhile, made teeth from Premo translucent.
The head was already baked, when I decided to add teeth. So – take a small piece of Premo Translucent, roll a "worm" and press it into the upper jaw, flatten from the front and shape into the row of teeth.  Then with a flat thin spatula make the gaps between the teeth, the front 2 teeth are the largest, the 2 teeth next to them are about the same shape, a bit smaller, the incisors are a bit longer and slightly tapered to the bottom. For more detail, here is the image below.

.
.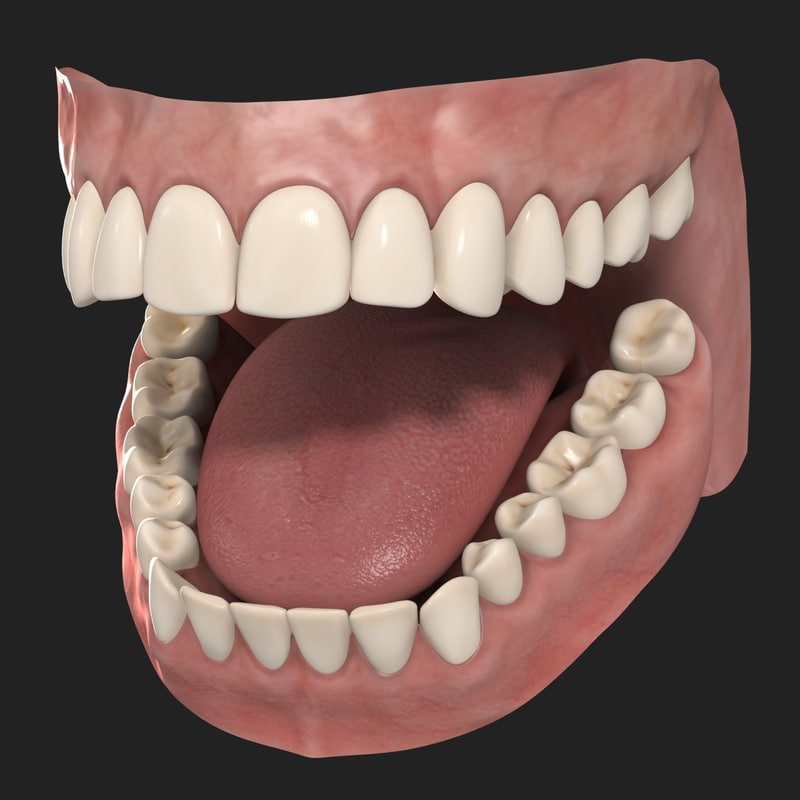 Back to hands – changed my mind about several things and decided to start from scratch.
One of my fresh ideas was to use a ball joint in the wrist. It worked – from the functional point of view, needs some work to make it pretty.
Here is the new hand armature:
soft annealed 1mm aluminum wire
and household cotton thread
.
.
M3 Threaded Balls
J-B Weld Epoxy
.
.
J-B Weld Epoxy to make one side of the joint non-movable.
.
.
The wire is curled at the ends so that the sharp ends do not tear into the silicone. Another thing – the fingers were wrapped in cotton thread, like you see on the old photo down below (I forgot to take a photo of the current one).
.
.
Another set of hand armature, brass tubes 30mm and soft annealed 1mm aluminum wire – for the clay prototypes.
2 sets of armatures have to the exactly same length – both on fingers and overall length.
This time I made a hard plaster of paris mold.
.
.
Success. It is, really. Awesome soft flexible functional silicone hands. The only thing that I was not happy about – the joint is showing through the silicone. A small thing but a thorn in my perfectionist side. But after putting the hands on Igor, I decided to appreciate what did work and make this blog update.
I will figure out that imperfection later – I have a couple of ideas, such as making the wrist thicker and increasing the opacity of the silicone by adding a bit more acrylic.
.
.
My daughter gave me this miniature beer cup a few years ago. Perfect for Igor.
Continues on Part 2